1
« on: March 20, 2009, 06:52:27 PM »
No this thread has fukkol to do with Young Jeezy.
I just read a very interesting story about some dudes who used to be in the music biz. Basically it indicated that the Recession is very real. So... Im a**uming many more stories like this will come thru in the next few months/years.. So go head and post your recession related stories here...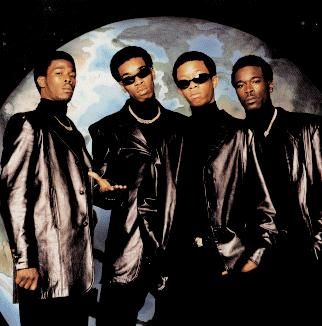 And 3 members of Soul 4 Real have been indicted on 145 counts of Aggravated Identity Fraud
. WTF?? I don't know who's who anymore but Duluth, GA police say that Brian Dalyimple's brothers (and fellow group members), Jason Dalyrimple and Andre Dalyrimple will all be indicted.
33 year old Brian was arrested on suspicion of identity fraud earlier this month after somebody reported $12 g's thanks to fraudulent purchases. According to the PD:
"[We also found] a multitude of fraudulently obtained credit cards," said Major Woodruff of Duluth PD, "documents for bank loans, checking and savings accounts in fraudulent names, account and routing numbers belonging to legitimate accounts and documents containing identifying information of many individuals."
They just needed some candy coated raindrops to get them through the day. This recession is getting real real for these 90's stars. © YBF
Wow... normally I would laugh at shit like this.. but dang... The Recession is here!