1
« on: July 10, 2012, 10:03:13 PM »
KoolAID is the social responsibility arm of Kool Out Entertainment.(KOL)
This Friday 13th please bring non-perishable food, bring clothing, soap, sanitary towels or books and toys for our #KoolAID box at KOL, Shikisha.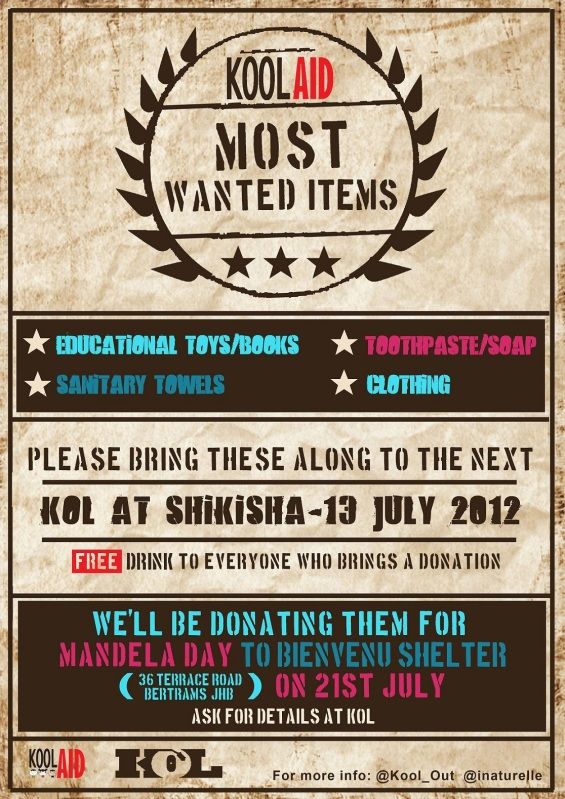 Get a free shooter when you donate.
All proceeds will be donated for Mandela Day at Bienvenu Shelter in Bertrams on Saturday 21st July. Come through and help with painting their dining room, taking part in the life skills program or making lunch for the children who live there.
We can all do something to change the world.
For more info: @kool_out or @iNaturelle